Iris Ring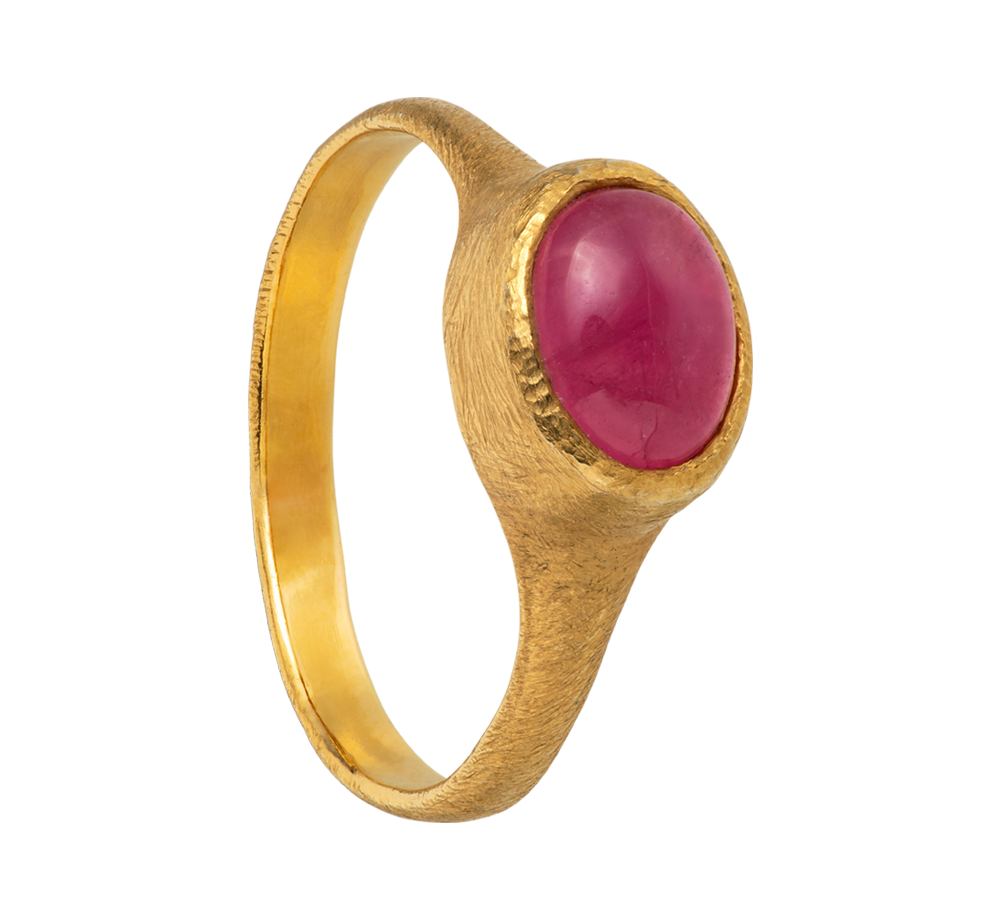 $351.00
Named after the Greek goddess of the rainbow and messenger to the gods, each Iris ring is unique and handmade to order with the stone and metal of your choice. Its textured band and delicate shape are evocative of antique jewelry while its bright and juicy cabochon-cut stone makes it ideal for stacking or mixing with everyday pieces.
Part of the LITHOS family, the Iris ring is the latest addition to a family of jewelry meant to anchor our connection with ancient traditions and styles of jewelry firmly into the present.
The Iris ring is available in recycled sterling silver or gold vermeil. Please tell us your size in the notes section below before checkout.
If the stone of your choosing is not available, leave us a note with your ring size in the field below and we'll get back to you asap to help you find your ideal stone!
Please check our size guide to make sure the ring will fit you
If you would like to add a special request or ask a question this is the space for you :)