A Kinder Sea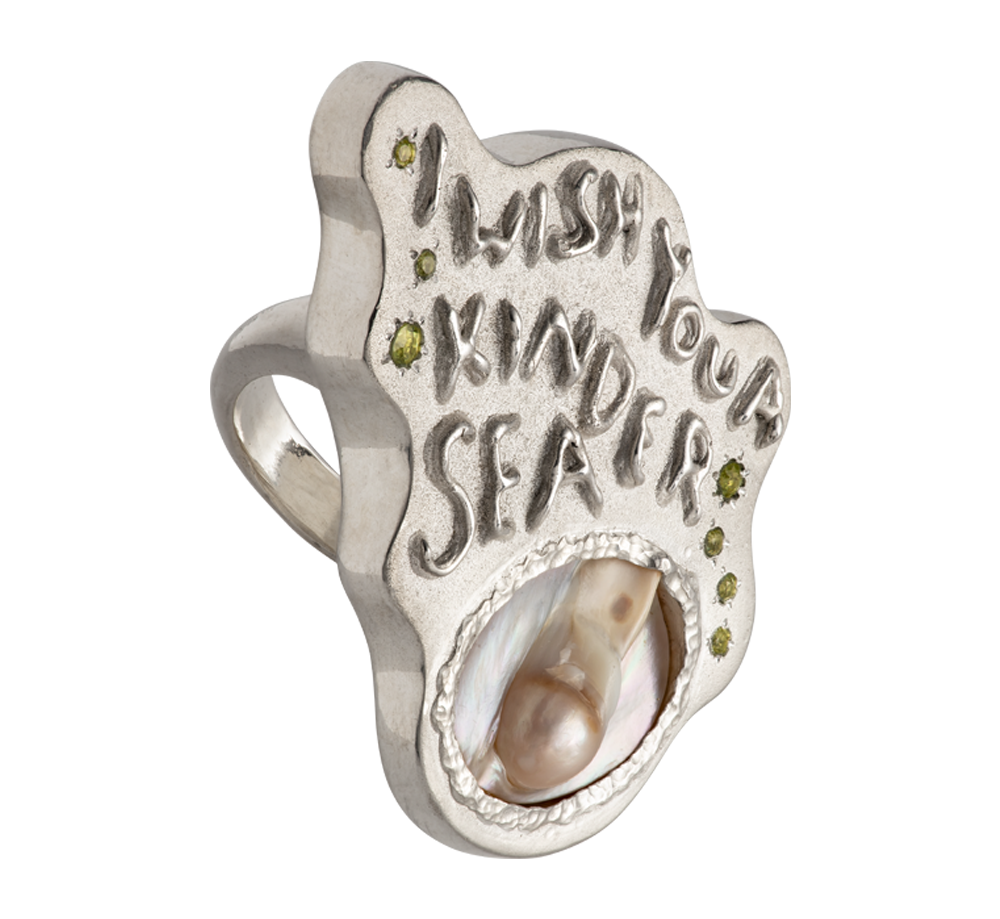 $1,495.00
Part of the Big Rings For Big Feelings series: a collection of rings designed to tangibly preserve a mood or feeling as well as to communicate our feelings to the outside world.

Each ring is made to order and inscribed with a short sentence chosen by the wearer.
Drop us a line via email to order yours.
Please check our size guide to make sure the ring will fit you
If you would like to add a special request or ask a question this is the space for you :)