1993 Necklace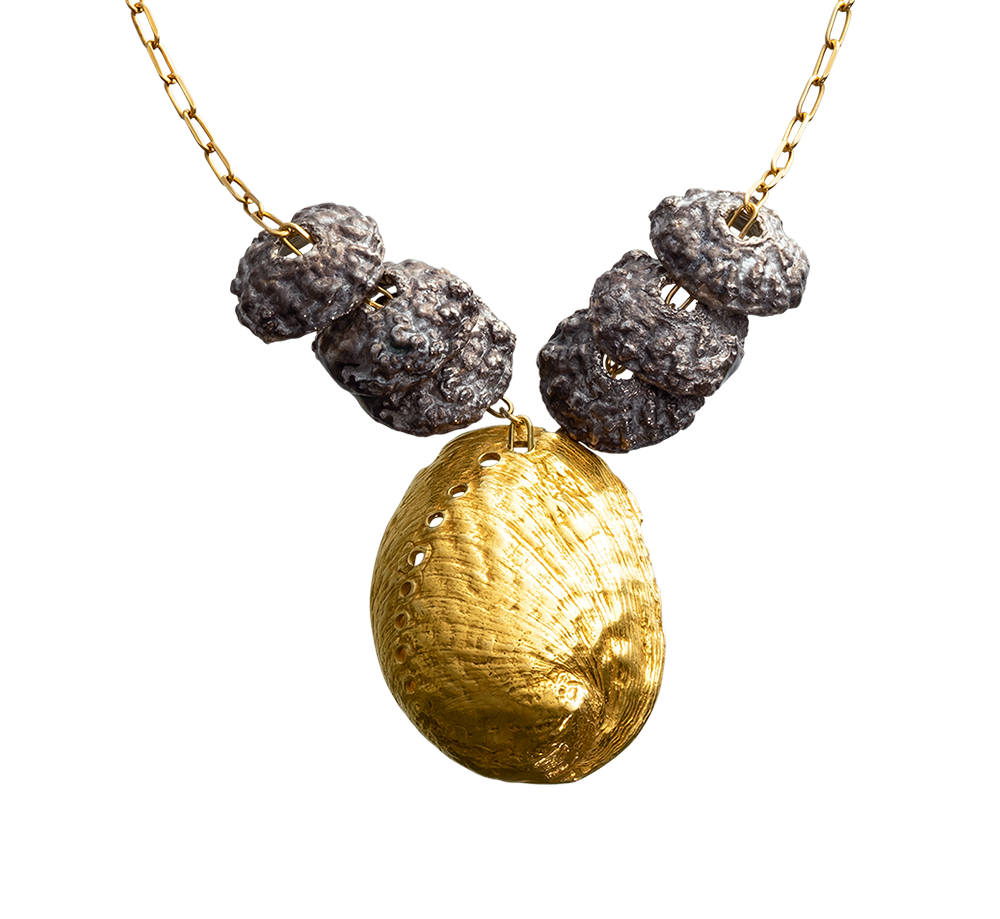 $698.00
A gold vermeil and silver necklace featuring cast eucalyptus gum nuts and an abalone shell.
In a sense, the 1993 necklace is the first ever piece of Violette Stehli jewelry as it is an exact replica of a necklace I made with my father when I was six years old. The gum nuts come from the Golden Gate Park down the block from my childhood home, and the abalone shell comes from a trip to the beach by our house. 
It carries the essence of everything I focus on when I create jewelry : a fascination for the natural world, a deep seated need to preserve artefacts from my past, and a desire to highlight the beauty of small things that may go unnoticed by others. 
It is my hope that  the person who wears it will feel connected both to the biosphere and to the state of mind of being a child brimming with curiosity for the world that surrounds us.
The 1993 necklace comes on a 55.5cm gold vermeil paperclip chain. The abalone shell is made from gold vermeil, while the eucalyptus gum nuts are made of recycled sterling silver with a black patina.
Please check our size guide to make sure the ring will fit you
If you would like to add a special request or ask a question this is the space for you :)