Sparrow Reliquary Ring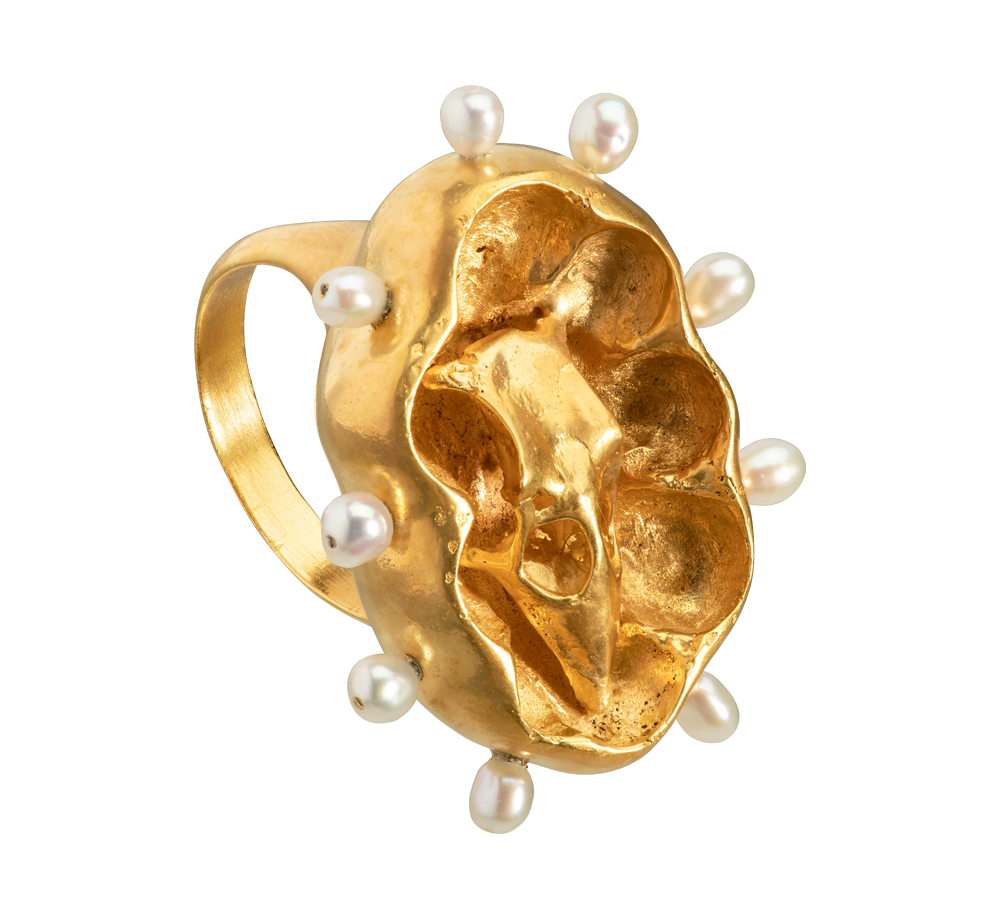 $1,187.00
Sparrow populations across Europe have declined by almost 250 million since the 80's.

Here, a delicate sparrow skull is protected by the enveloping structure of the gold vermeil ring that holds it.

The shape of the ring is evocative of ornate medieval reliquaries, while the antique baroque pearls that line the outside are a nod to the lexicon of Victorian mourning jewelry. The piece calls upon the codes of both of these jewelry traditions while applying them to a contemporary subject matter, like the current collapse of the ecosystems and species that surround us.

Size 59.
Please check our size guide to make sure the ring will fit you
If you would like to add a special request or ask a question this is the space for you :)