LITHOS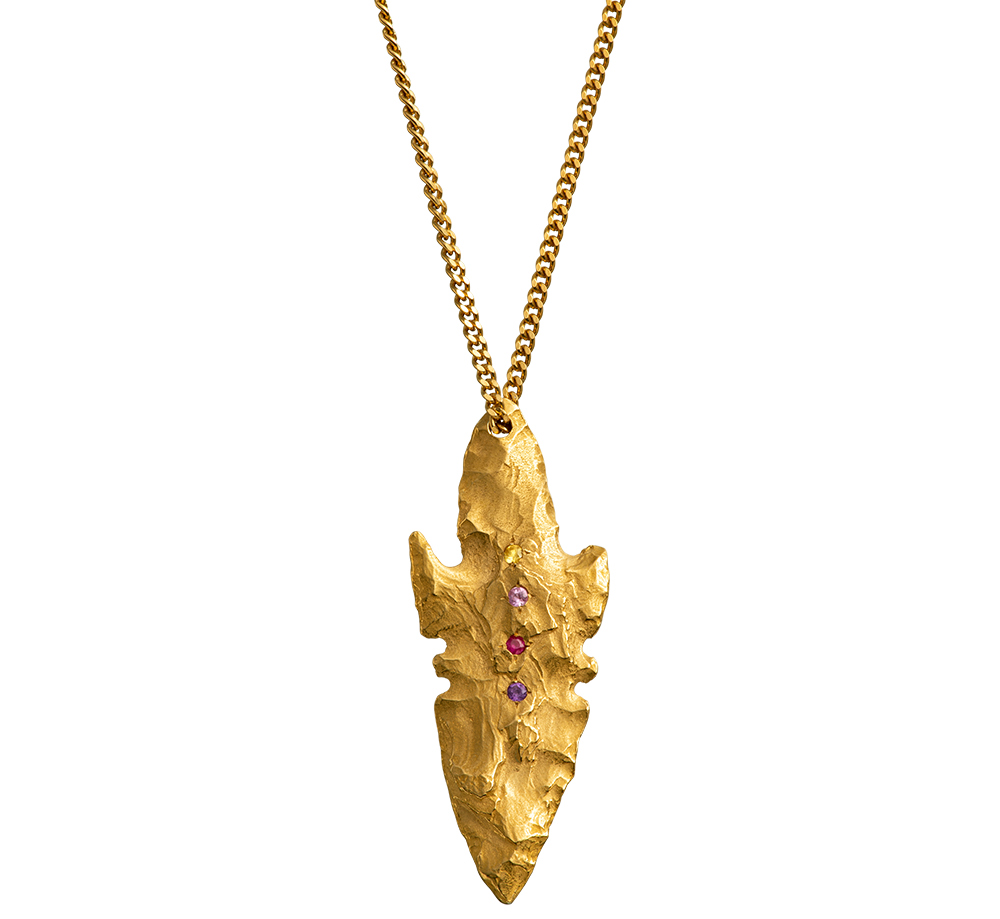 $360.00
The LITHOS pendant is handmade from the cast of a Neolithic era arrowhead. It is available in gold vermeil or recycled sterling silver.
The vermeil version is set with yellow and pink sapphires, a ruby and an amethyst.
The sterling silver version is set with untreated green emerald, a green and yellow sapphire and a citrine
With its rough shape and precious materials the LITHOS pendant creates a tangible connection between our bodies in the present and the 12000 years that separate us from when it was first hewn.
Each pendant comes on a 50cm curb link chain.
Please check our size guide to make sure the ring will fit you
If you would like to add a special request or ask a question this is the space for you :)