Serket Ring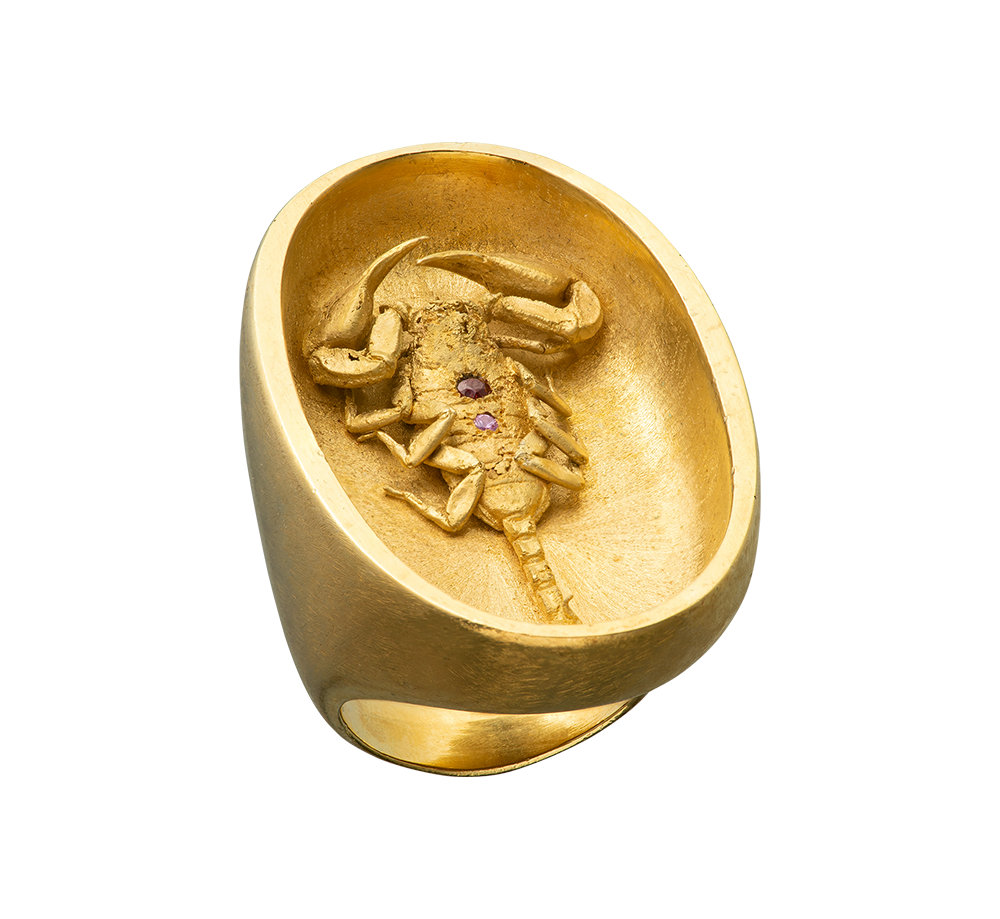 $1,384.00
A gold vermeil ring cast from the remains of a scorpion (Euscorpius flavicaudis) found in my mother's home in the mountains of Provence. 
Inspired by religious reliquaries, victorian mourning jewelry and ornate antique burial chambers.
Named after the Egyptian goddess of poisonous creatures, a protector of souls, thought to be able to return breath to the dead.
Each ring is made to order and, as such, is unique. The scorpion is set with a dark red garnet and a light pink sapphire.
Please check our size guide to make sure the ring will fit you
If you would like to add a special request or ask a question this is the space for you :)