Reef Earrings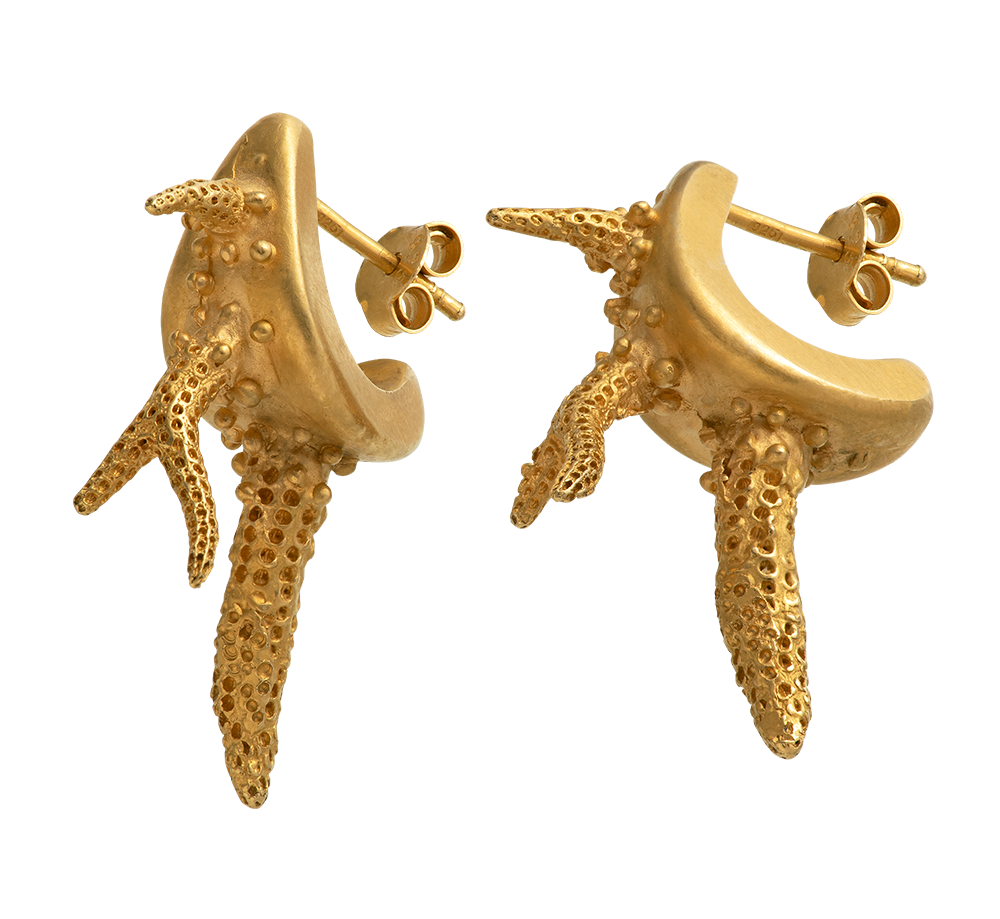 $273.00
A pair of gold vermeil earrings cast from coral fragments found after a storm on a beach in the southern hemisphere.
Inspired by sunken treasure and archaeological wonders as well as a reminder of the biosphere that is being damaged beyond repair, the Reef earrings serve to connect our past and a future in which coral reefs may no longer exist. It is a piece that speaks to the balance we must strive for, moving forward.
The wearer of the Reef earrings holds a potent reminder that we must act as guardians of the wilderness that surrounds us just as it protects us in return, by creating an environment in which our species thrives. 
Please check our size guide to make sure the ring will fit you
If you would like to add a special request or ask a question this is the space for you :)