Freyja Necklace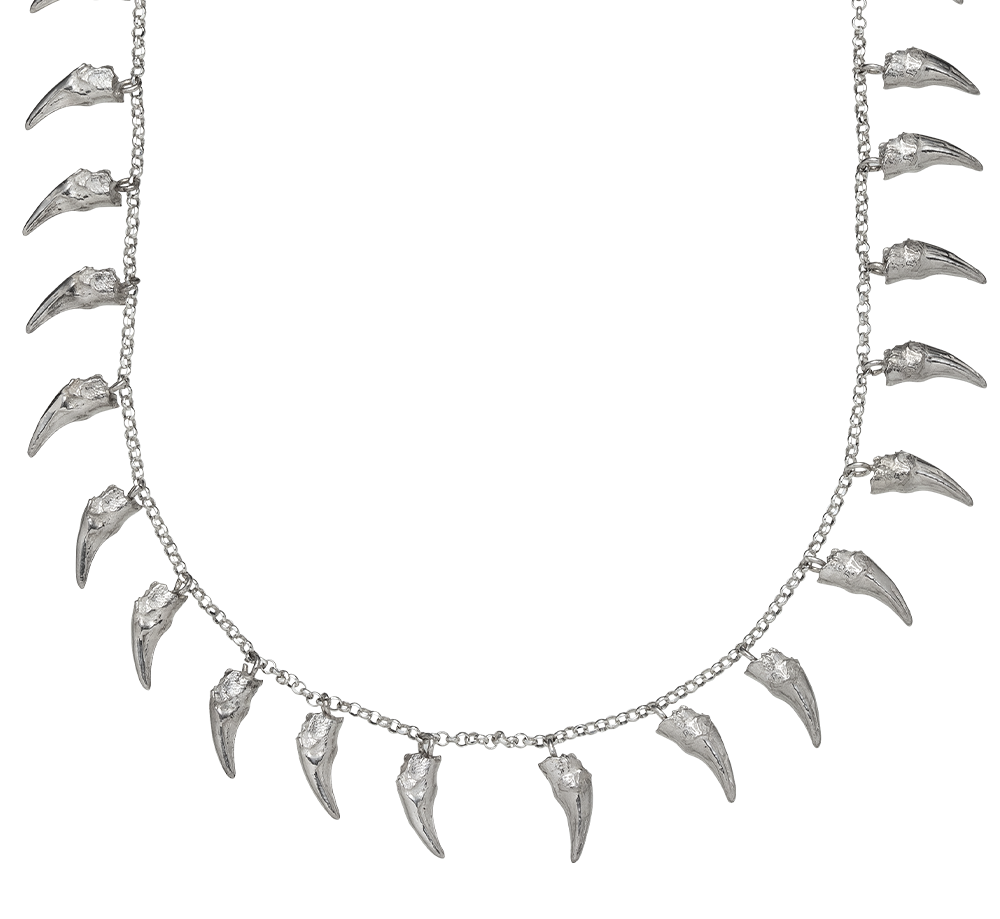 $621.00
A gold vermeil necklace cast from cat teeth (Felis catus) gifted by a client.
Cats have long been associated with protection of the domestic realm and have been our companions for over four thousand years. Despite this, it seems they have never chosen to reveal themselves fully to us, and as such retain an impenetrable aura of mystique.
This piece is a reminder of our interconnectedness and our collaborative relationships with the natural world that surrounds us, whether it be our bond to these small mysterious creatures that live in our homes or to feral keystone species that we may never interact with, but to whom we owe our allyship just the same.
The Freyja necklace is available in recycled sterling silver or gold vermeil on a 47cm long rolo Chain
Please check our size guide to make sure the ring will fit you
If you would like to add a special request or ask a question this is the space for you :)