Guardian Ring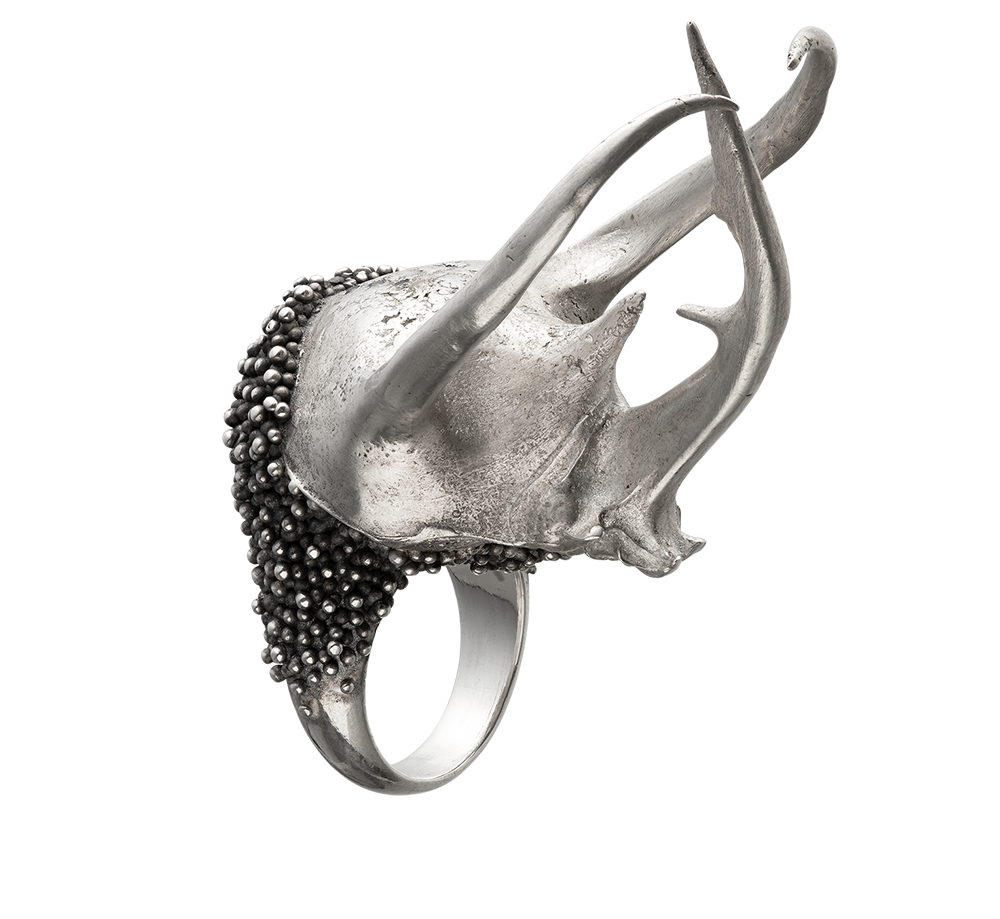 $1,827.00
A massive sterling silver ring made from a cast of a rhinoceros beetle head (Chalcosoma moellenkampi) attached to a hand sculpted band. Set with yellow and blue sapphires.
With a shape evoking ancient samurai helmets, the Guardian ring is a talisman for protection and strength. The rhinoceros beetle is the strongest animal on earth and its tolerance for extreme environments make it a meaningful reminder of the perseverance and resilience we must find within ourselves.
Its weight and shape make it a jewel that is meant to be worn with intention and purpose, while the armored shell of the beetle act as a shield against danger.
The granulated adornments cement this ring in the heritage of one of the oldest metalsmithing techniques known to man, dating back to ancient Sumeria and the bronze age.
Please check our size guide to make sure the ring will fit you
If you would like to add a special request or ask a question this is the space for you :)